Israeli Prime Minister Benjamin Netanyahu has issued a statement of "regret" today after soldiers killed Dr. Raed Zeiter, a Jordanian magistrate judge with a doctorate in international law, at the border crossing.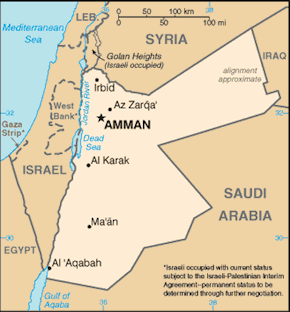 The judge was on a bus which was being screened by Israeli border guards, and got into an argument with one of the guards when he began shoving the passengers to try to hurry them back on board. He was shot and killed, and the rest of the passengers were ordered to quickly return to the bus and leave the scene.
Israel's military issued two separate accounts of the incident, initially condemning Zeiter as a "terrorist" who had shouted "Allahu akbar" and charged the troops with a rifle, and then later claiming he "attacked the guards" with a metal pole during the argument.
Witnesses from the bus say they saw and heard nothing of the sort, and even after the judge was repeatedly shot they saw no metal poles on the ground, just the judge's body.
Israeli officials were quick to point out that there was no surveillance camera pointed at the area where the judge was killed, so there is no footage that might contradict the official military version of events. They have, however, promised an "investigation."