In comments today following an official visit in Tokyo, Iranian Foreign Minister Javad Zarif said that his country is determined to succeed in nuclear negotiations with the West, and has "based all our calculations on the success of these negotiations" in the future.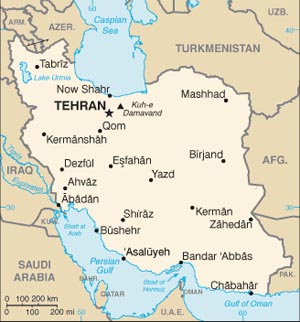 "I think that´s a better option, for the negotiations to succeed. It´s a better option for everybody," Zarif added.
Zarif's comments come amid a board meeting at the IAEA, during which Western nations, primarily the US, pressed for Iran to provide more details of suspected previous nuclear research.
US Ambassador Joseph Macmanus said that the "satisfactory resolution" of the US questions was critical to any final nuclear deal. Iran has repeatedly provided additional details on previous research, though the US has repeatedly followed that up with new questions, and allegations that Iran isn't telling the whole story.
While Iran has reached yet another deal with the IAEA on more access to the country's non-nuclear sites, they have ruled out abandoning their civilian nuclear program, which Israeli officials have insisted would be the only acceptable resolution short of war, and which AIPAC underscored at their most recent policy conference.