The peace talks between the Tehreek-e Taliban Pakistan (TTP) and the Pakistani government appear to have collapsed today, and previous plans for a ceasefire announcement today are also dead, with no meetings planned going forward.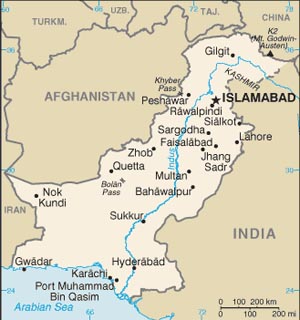 The process seemed to be moving forward comparatively smoothly, but is now in tatters after the leader of the TTP-Mohmand, one of the Taliban's auxiliaries, announced yesterday he had executed 23 captured members of Pakistan's Frontier Corps.
The 23 had been kidnapped quite some time ago and kept in TTP custody, and were executed nominally in revenge for the deaths of TTP fighters in military custody. The belief is that the TTP-Mohmand leader opposed the talks, and he is now openly accused of having "sabotaged" the process.
Pakistani PM Nawaz Sharif followed up the executions today with an announcement that the talks are cancelled, saying the brutal killings proved they are heading in the wrong direction.
Today's talks had been expected to yield a ceasefire, with the TTP just trying to nail down some assurances that the Pakistani military would abide by it as well. Needless to say, neither side is ceasing fire now.