Thousands of Israeli teenagers took part in a protest march today through the occupied West Bank. They started in the city of Ma'ale Adumim and marched into the E-1 region, demanding an end to peace talks, and a massive increase in settlement construction.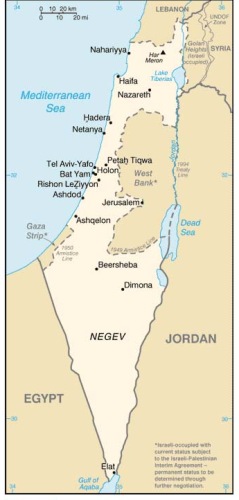 "We're here to tell the whole world that the land is ours," declared Israeli Deputy FM Ze'ev Elkin, one of several hawkish cabinet members who took part in the protest rally.
E-1 is a small, mostly empty area whose primary value is that it is the only settlement-free tract of land in the West Bank that connects the northern and southern portions of the Palestinian territory, and the only way a Palestinian state will ever be remotely contiguous.
Efforts to build Israeli settlements on the tract are centered on the idea that this would be the final death knell for Palestinian statehood, and Palestinian officials have insisted they will take Israel to court internationally over the territory.
The Israeli Housing Ministry has repeatedly approved settlement construction in the E-1 but Netanyahu, fearing the backlash if this move is what finally kills the already weak peace process, has so far cancelled such orders.