Afghan High Peace Council (HPC) spokesman Maulvi Shahid issued a statement today harshly critical of the continued US military presence in Afghanistan, calling it the main cause of war in the region and saying the US is "selfish and arrogant" about its role in the country.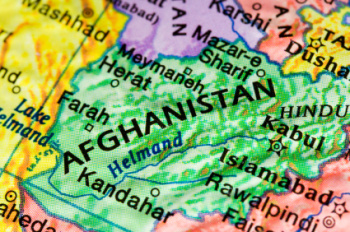 Shahid said the US "acts in a manner that it can do whatever it wants," going on to say that they "came under the pretext of Osama, you martyred Osama and yet you are still here."
The terming of Osama as "martyred" raised a few eyebrows, and is being used by Karzai's parliamentary rivals as evidence that the Afghan President and the HPC, which Karzai appointed, are secretly in league with the Taliban.
Yet the sentiment of the US having long overstayed their welcome is one that is prevalent across much of Afghan society, and one which is particularly important right now, as the US seeks to coax Karzai or his successor into signing off on a deal to continue the occupation "through 2024 and beyond."
The HPC was established by the Karzai government to negotiate a peace settlement with tyhe Taliban. It's former leader, Barhanuddin Rabbani, was assassinated in 2011, and his son former Ambassador Salahuddin Rabbani, is the current head.