Iraq's military continues to escalate attacks against the Anbar Province, killing scores in shellings of al-Qaeda-held areas around Ramadi and Fallujah.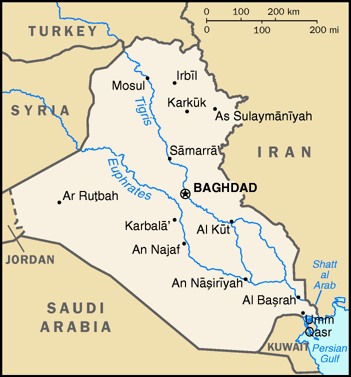 Nominally, this is being done to keep al-Qaeda in Iraq (AQI) on its heels, defending its territorial possessions instead of attacking Baghdad. Yet the attacks continue, with at least 16 killed in a series of AQI car bombings in and around the Iraqi capital.
Despite its sudden focus on taking over actual territory in Iraq, including the city of Fallujah, AQI has shown an ability to continue attacking targets across Iraq, and the death toll continues to soar in recent weeks.
The biggest car bombs hit in the town of Mahmoudiya, damaging the city council building as well as a nearby marketplace. At least nine were killed and 28 wounded. Other strikes it inside Baghdad itself, including Hurriyah and Amil neighborhoods.