Secretary of Defense Chuck Hagel expressed growing frustration about the Karzai government's refusal to sign the Bilateral Security Agreement (BSA), saying they "can't just keep deferring and deferring" because it's screwing up Pentagon plans.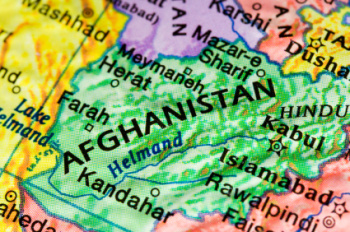 The BSA would keep US troops in Afghanistan "through 2024 and beyond," and US officials have repeatedly demanded President Hamid Karzai sign the pact,  though he has insisted he won't do so until after the April election that ends his term in office.
Hagel claimed Karzai's position on the BSA "changes constantly" and that he isn't sure what the Afghan president's current position is. In every public statement for months, Karzai has said he won't sign the deal.
Initially, the US set an ultimatum of December 31 to sign the deal, but after Karzai refused and the deadline passed, they have said the new deadline is "weeks, not months." Officials initially threatened to withdraw outright if Karzai didn't sign off on the deal, though the Pentagon has repeatedly confirmed that not occupying Afghanistan for years to come hasn't been seriously considered as an option.