The American Psychological Association (APA) has declared that no action will be taken against Dr. John Leso, a retired army psychologist who took part in the torture of detainees at Guantanamo Bay.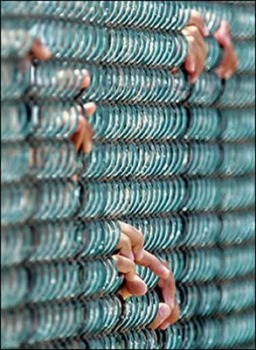 The Pentagon official who oversaw the military commission against detainee Mohammed Qahtani termed his mistreatment as amounting to "torture," include sleep deprivation, forced IV hydration, and being forced to "bark like a dog."
The logs of activity showed Dr. Leso played a direct role in the torture, including advising troops to put the detainee in a swivel chair to keep him from falling asleep. APA members had been calling his involvement a violation of APA policy on interrogations.
Ultimately the APA insisting that nothing Dr. Leso did could be concluded to be "direct unethical conduct," and while they insisted they won't tolerate involvement in torture, they're clearly looking the other way this time.