Afghan President Hamid Karzai has reiterated his demands for the US to end all military operations and air strikes in populated areas, citing the recent strikes which killed 14 civilians in Parwan Province.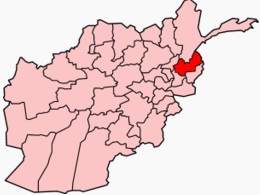 NATO claimed the Parwan strikes were carried out to defend Afghan troops on the ground, and that only two civilians were killed, but a delegation of Afghan MPs, sent to investigate, found the toll far worse than reported.
The US shows no signs of slowing down its air operations either, despite the clear strain they are having on relations with the Karzai government. A drone strike over the weekend killed nine "suspected militants" in Nurestan Province.
The details of the Nurestan strike are still few, with the Taliban yet to confirm being the victims of the attack, and Afghan officials speculating that five Pakistanis may have been among the slain. As usual, the US is mum on the identities of the victims.