Iraqi troops and allied tribal militias have launched what is being described as an "all-out offensive" against the al-Qaeda-held portion of the city of Ramadi, the capital of the Anbar Province.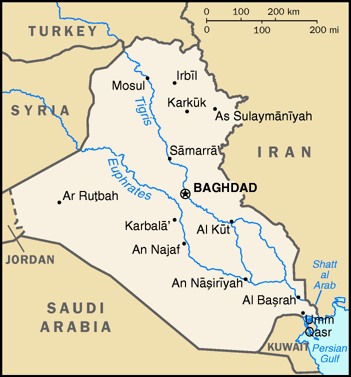 Al-Qaeda in Iraq (AQI) seized parts of Ramadi as well as the city of Fallujah earlier this month, and ongoing fighting has seen AQI taking more territory around the area, though fighting has picked up with locals as well as the military.
After the announcement out of the operation today, Maliki announced it was meant to "beat and eliminate terrorism," and said his government's priority is to destroy al-Qaeda and its allies.
Reports of the early stages of the battle said at least eight people, including both tribal fighters and national police special forces, have been killed in Ramadi, and that the government has imposed an "indefinite curfew" across the city.
Anbar Province saw massive anti-government riots in the lead-up to AQI's invasion, and while the Maliki government has bought the allegiance of certain tribal leaders for the purposes of expelling AQI, long-standing tensions between Maliki and the Sunni locals are likely to spike again even if they manage to temporarily oust al-Qaeda.