The $1.1 trillion omnibus spending bill rolled back sequestration on a lot of fronts, mostly military. They also did so on subsidies to Israel, with $3.1 billion in aid kept intact without the mandated 8 percent across-the-board cuts.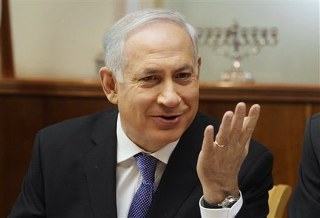 Israel Lobby AIPAC loudly cheered the news, saying the US had kept its "commitment" to Israel's security. Israeli officials had previously said they "understood" the need for sequestration and were fine with the 8 percent cuts.
Israel gets by far the most aid out of the foreign aid budget in the US, and the bill similarly kept Egypt's $1.5 billion aid intact despite a military coup that legally obliged the US to halt all aid to that nation. Israel had lobbied heavily to keep funding for Egypt's junta, and has praised the military since taking over the nation.
The bill also affirmed $400 million in aid to the Palestinian Authority, but adds new conditions to that aid, threatening to cut that funding if the Palestinians seek recognition internationally.