Another US air strike against an Afghan village has ended in tragedy last night, with reports that the attack destroyed a home, killing a woman and seven children, and injuring at least one other civilian.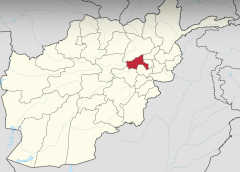 Afghan President Hamid Karzai confirmed the incident, reiterating his long-standing demands to stop launching strikes in residential areas, and saying the incident further harmed US-Afghan relations.
The Obama Administration has yet to respond to the killings, while NATO said they are "aware" of the civilian deaths, though they also claimed the strike was aimed at "an enemy force."
NATO went on to issue a statement expressing "regret" for the civilian deaths, but touting the operation as having "disrupted" Taliban fighters in the area.