A review of government claims by the New America Foundation has come to the conclusion that NSA chief Keith Alexander's testimony as to the utility of NSA bulk surveillance was "overblown" and "misleading."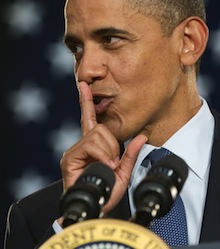 The study showed that virtually all of the 225 terrorism investigations run by the US since 9/11 have centered on "traditional investigation methods."
This was in keeping with similar findings from President Obama's own review panel, which said the surveillance had been of little or no real benefit.
Incredibly though, the New America data suggests that not only was the NSA data not vital, it was rarely even used for terrorism investigations, with only 1.8% (2 out of 225) of investigations involving NSA bulk data collection in the first place.
The lack of even attempted uses of the NSA data for terrorism further underscores that the program itself was more about domestic mass surveillance for its own sake than some terrorism threat.