In a move that raises some hope for the peace talks, the Israeli Ministerial Committee for Legislation has rejected a bill by one of their MPs aimed at dramatically limiting the ability to negotiate on final agreements for Jerusalem and the status of refugees.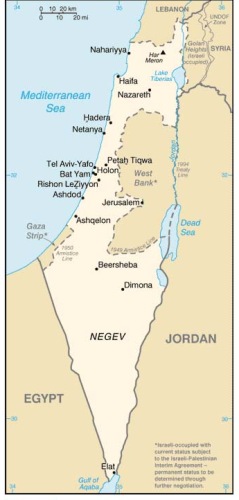 The bill, pushed by Yisrael Beiteinu MP Miri Regev, would've mandated a majority vote on either issues, echoing a similar bill that aimed to keep negotiators from ceding the border between Jordan and Palestine to the Palestinians.
Regev said the vote was a "great shame" and cited its similarity to the Jordan Valley bill as proof that it was an important issue. Israel claims Jerusalem as its "eternal, undivided capital," while the Palestinians seek to make East Jerusalem, currently under occupation, their own nation's capital.
The bill was unanimously spurned by Likud and Yisrael Beiteinu ministers, but was supported by two members of Jewish Home, a party which opposes Palestinian statehood in general and has threatened to collapse the coalition over the issue.