Another multi-day visit to the region has Secretary of State John Kerry brimming with what seems to be totally unjustifiable confidence about the Israeli peace process, saying he believes a framework deal can be put into place in the next month.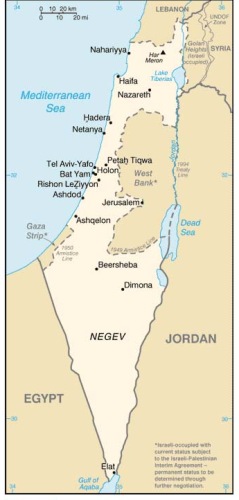 The framework deal seems to be all but rejected at this point anyhow, with Israel's Economics Minister openly threatening to topple the coalition government if Netanyahu signs on, and the PLO similarly opposed to the conditions placed on the Palestinians.
Palestinian and Israeli officials have both agreed that there are "big gaps" that remain between the two sides, and neither says a prospect of the framework deal getting put in place in such a quick fashion.
Israeli Defense Minister Moshe Ya'alon acknowledged the likely need for protracted negotiations to make any progress, and is in talks with PA officials to extend the initial "nine month" timetable for the talks to allow them to continue.