Israel's Ministerial Committee has endorsed a Likud bill calling for the immediate annexation of the Jordan Valley, the portion of the West Bank expected to be the border between Jordan and a future Palestinian state.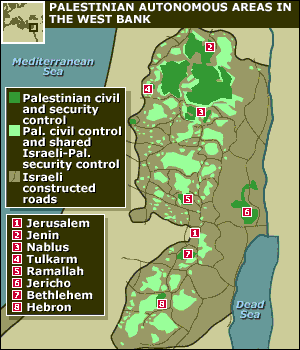 Theoretically this would move the bill to the Knesset for a vote, but with Justice Minister Tzipi Livni and Prime Minister Benjamin Netanyahu both opposed, there will be numerous obstacles to the bill ever coming up to a vote.
The Jordan Valley is a matter of considerable contention right now, with Israel demanding full military control over the border. The annexation aims to settle the issue by not allowing an independent Palestine to have any borders with anyone but Israel.
As a more practical matter, it would almost certainly kill the peace talks outright if it became law by seizing yet more Palestinian land and making the potential state even smaller. Since the advocates of the bill are largely opposed to the peace deal, this was likely part of the point.