Pakistan's Foreign Office has issued a statement of strong condemnation today following the latest US drone strike, which killed four in North Waziristan Agency on Christmas night.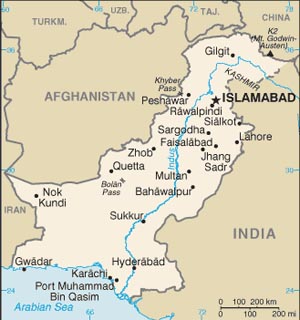 Foreign Office spokeswoman Tasneem Aslam complained that the strikes are in violation of international law and reiterated Pakistani government calls to end such strikes.
The news from Khyber-Pakhtunkhwah (K-P) Province is mostly unchanged, with K-P demonstrators continuing an anti-drone protest that is now in its 34th day, blocking NATO supply routes through the Khyber Pass until all attacks are halted.
Imran Khan, organizer of the K-P protests and head of the K-P's ruling party, insists the demonstrations will continue as long as necessary, and that his party, which ran a campaign centered around opposition to the drones, would continue to support the protesters unconditionally.