A US drone strike destroyed a house on the outskirts of Miramshah, in North Waziristan Agency today, killing at least three people and according to some accounts four. At least one other was wounded.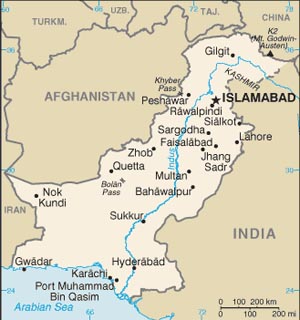 The identities of the victims are unknown, but Pakistani officials were quick to label everyone a "suspected militant," as is common practice in such strikes.
Anger over US drone strikes has continued to grow across Pakistan, and major protests have shut down access to the Khyber Pass for NATO supplies for weeks now, with demonstrators saying they won't resume until the strikes end.
The Obama Administration insists that those slain in the drone strikes are overwhelmingly "terrorists," but has provided no evidence to support that claim, and having killed thousands of people, has offered names only for a few dozen.