The endless fighting between Nigeria's military and Boko Haram gets more and more aggressive by the day, but the latest weekend of fighting stemmed from an unprecedented raid.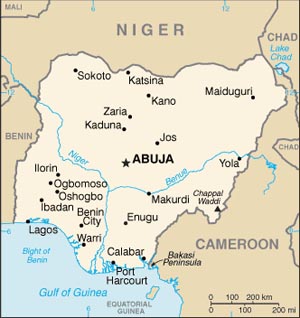 On Friday, Boko Haram attacked the tank battalion in Bama, killing some soldiers and kidnapping a large number of the soldiers' wives and children before making off into the desert.
The Nigerian military has pursued the attackers in a round of clashes that have left, by the military's reckoning, at least 50 militants, 15 soldiers and five civilians dead. The operation is ongoing.
That estimate could be low, according to locals in Bama, who reported bodies littering the countryside. They say no one dares to go out and bury them for fear of being labeled a Boko Haram collaborator.
Both the militants and the military routinely target the relatives of their enemies, but the weekend raid was among the most elaborate yet, and has raised fears that the insurgency may be getting much worse.