Appeals Court Judge Karen Henderson has upheld earlier decisions to deny detainees held by the US at Bagram Airfield from being able to file habeas corpus petitions, saying they are "beyond the reach" of the constitution.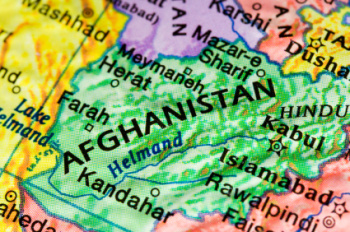 Henderson cited administration claims that troops at Bagram "are actively engaged in a war with a determined enemy" as an argument that the constitution doesn't apply to the captives therein.
Three of the five detainees in the case Henderson rejected had been involved in a previous case with the same result, and none of them were actually captured in Afghanistan but were simply relocated to Bagram to avoid legal scrutiny for their open-ended detention.
That seemed to suit Henderson just fine, and she added in her decision that the operation of Bagram is "committed uniquely to the political branches and we rarely scrutinize it."