With the P5+1 talks still ongoing on implementing an interim deal, and hopes for a final agreement in the future Iranian Foreign Minister Javad Zarif has warned the nations involved to avoid "troublemaking" that could undermine such talks.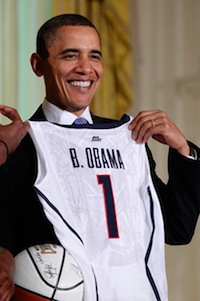 He didn't go into details, but he didn't really have to, as National Security Adviser Susan Rice laid out America's plans to set up a "mechanism" to automatically reimpose all of the sanctions they promised to ease.
Rice made the comments in an interview with 60 Minutes, downplaying the diplomatic progress and insisting the US was determined to be able to impose the sanctions on Iran at the first sign of any violation.
Rice went on to say she wasn't sure if Iran's economy had been damaged enough yet to force them to make a deal that would be acceptable to the US, but said the administration was willing to talk to Iran and see.