A growing diplomatic row over the arrest and strip-searching of a top Indian diplomat in the United States has escalated further, with Indian police removing security barriers from the outskirts of the US Embassy.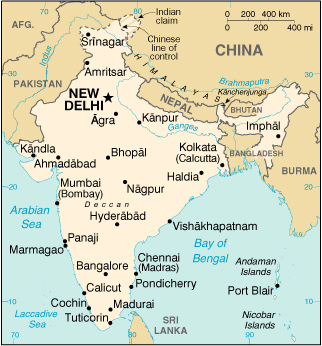 The concrete barricades were intended to keep vehicles from ramming the embassy compound, and were dragged away by police tow trucks earlier today. The embassy remains surrounded by a high wall.
The State Department says it has warned India that it expects them to guarantee the security of the embassy, and declined comment on the "sensitive" issues India is complaining about.
India's National Security Adviser condemned the treatment of Devyani Khobragade, the deputy consul general in New York, saying it was "barbaric." She was accused of submitting false documents for the work visa of her housekeeper.