Earlier this year, most of the detainees at Guantanamo Bay were on a hunger strike. Some abandoned the strike during Ramadan, according to Pentagon reports, and that's the last we've heard of it, or indeed will ever hear of it.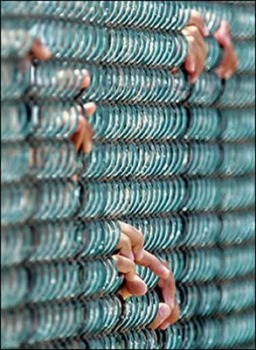 That's because Pentagon spokesman Commander John Fiolstrat announced today that the military will never again offer any reports or confirmations of hunger striking detainees.
Cmdr. Fiolstrat argued that telling Americans and indeed the world about the people being held without charges trying to starve themselves to death "serves no operational purpose" and "detracts from the more important issues" of troop security.
The US holds 164 detainees at Guantanamo Bay, and at the peak 106 were "confirmed" hunger strikes, while some additional number were refusing food, but were under CIA custody in separate parts of the facility where they couldn't officially be labeled hunger strikers.