Most of the hunger strikers at Guantanamo Bay, 99 according to military reports, broke their fast for the first night of Ramadan, having a communal meal of lamb to celebrate the religiously important month.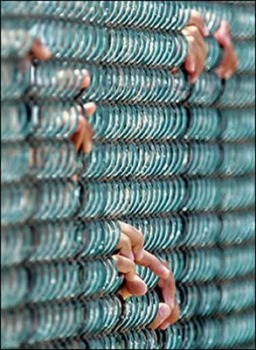 The US responded to this by dropping two of the detainees from the official list of hunger strikers, though the other 102 will remain there until a later date, with officials saying they would need to show a pattern of sustained eating.
Military officials are dangling the prospect of being freed from the harsh solitary confinement system imposed earlier in the strike if they decide that it is, in fact, over.
That's unlikely, according to lawyers who say that the strike is not over, and it seems that the single meal was more about commemoration of an important religious holiday than ditching the strike in general.
Last 5 posts by Jason Ditz