As expected, the US State Department has extended sanctions waivers to China, India and South Korea today, along with exemptions for Turkey and Taiwan, to purchase Iranian oil.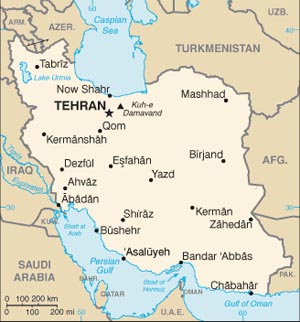 The US has imposed global oil sanctions on all Iran oil purchases, but the administration is allowed to offer country-by-country waivers, and has traditionally done so to countries which have agreed to cut back oil purchases.
Before the sanctions, Iran shipped about 2.5 million barrels of oil per day. Today, the waivers leave them down to about 1 million per day, and aren't expected to change significantly in the next six months despite an interim deal between the P5+1 and Iran.
The waiver were initially intended to keep individual countries from taking too big a hit from losing supply from Iran, as the US sought to convince them to increase purchases from allies like Saudi Arabia. Now, the waivers give certain countries a chance to buy oil at below market prices from Iran, which can't export most of its excess production.