In addition to blockading NATO supply trucks, anti-drone party Pakistani Tehreek-e Insaf (PTI) has publicly outed the man they say is the CIA station chief in Islamabad as part of an official complaint into the Hangu strike.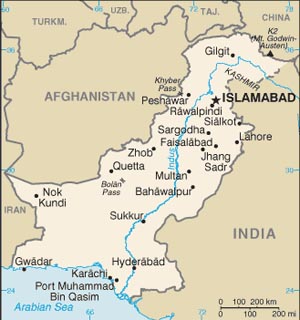 The PTI complaint accuses the man, along with CIA Director John Brennan, of "murder and waging war against Pakistan," and sought charges against them for civilian deaths in the drone strike against a Hangu religious school.
The CIA has refused to confirm or deny the identity of its station chief from the report, and it remains unclear if the Pakistani government will actually attempt any such charges.
The US Embassy shrugged off the report, saying that they retain a "strong ongoing dialogue" with the Pakistani government and are determined to enhance relations with them.