Afghanistan's tribal Loya Jirga surprised many today when it went against the recommendation of President Hamid Karzai and approved the Bilateral Security Agreement (BSA) with the United States, a deal to keep occupation forces in the nation through 2024 and beyond.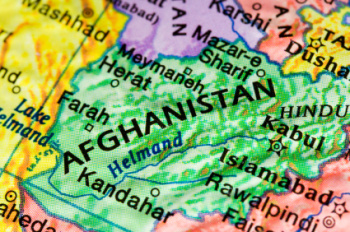 The deal still isn't approved until Karzai signs it, however, and he insists he isn't going to do so until after the April 5 elections, leaving the issue open. The US has demanded the deal be signed by year's end.
Karzai's spokesman insists the US will just have to wait, and says that there is a fundamental lack of trust between the Afghan president and US officials.
Karzai has been hesitant to approve any deal with the US on troops post-2014, and since his term in office ends in April, he seems to believe that the matter really is something to be left up to whoever is elected his successor. The US just wants it done as soon as possible.
But while the US is raising the prospect of a "zero option," leaving in 2014 if they don't get the deal by the end of 2013, Afghan officials aren't taking it seriously, not realistically should they, since the Pentagon has repeatedly said they have done no real planning toward that option and don't consider it a realistic possibility that, come January of 2015, they won't be occupying Afghan soil.