Yesterday's Geneva talks didn't look promising, with the six P5+1 foreign ministers all no-shows, but talks seem to be picking up, and most of those officials have now either arrived or are en route, raising the chances of a deal getting signed in the next day or two.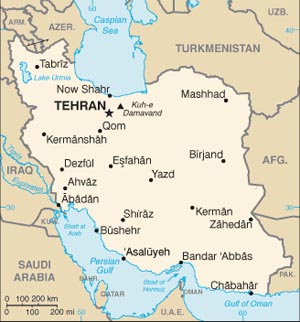 Iranian Foreign Minister Javad Zarif said the lack of top officials meant yesterday's negotiations, which focused on compromises on areas of disagreements, had to be consulted on after the talks adjourned. Other Iranian officials termed the results promising, and the deal is said to be back on the right track.
Among the compromises reached was the question of the Arak Heavy Water Reactor. Under the terms of the deal, Iran could continue work on the plant itself during the six month "interim" deal, but would not make any more fuel rods for it in that time. The reactor runs on unenriched uranium.
Another sign that the interim deal may be imminent came in the Israeli press, where officials say Netanyahu has more or less stopped trying to kill that pact, believed it is "out of reach," and is instead focusing on trying to prevent a final deal from being negotiated after the six month interim period is over.