Specific details are emerging of the P5+1 deal with Iran which was nearly signed last weekend and which many believe will be finalized in the Geneva talks later this week.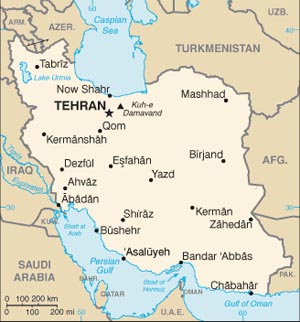 The deal is said to include a full halt of construction at the Arak Heavy Water Reactor, the planned successor to the Tehran Research Reactor. Infrastructure will continue to be built around the site pending an eventual settlement of the matter of the reactor's waste, which includes plutonium. It is believed an eventual deal will involve sending the waste abroad.
The deal will also place a significant limits on uranium enrichment, calling for Iran to complete its shutdown of 19.75% enriched uranium, and freezing its stockpile of 3.5% enriched uranium to current levels, meaning Iran could only produce more to the extent it is being used at the Bushehr power plant.
The deal on inspections is also said to go much farther than simply the ratification of the additional protocol to Iran's nuclear safeguards agreement. The inspections cover myriad sites across Iran, and will include daily inspections of some of those sites.
The additional inspections were pushed apparently by the US, with an eye toward placating Israel, though that doesn't appear to have worked. Though Iran is reportedly open to the idea, daily inspections seem ridiculously unnecessary, and will likely test the IAEA's resources in the nation.