A Friday drone strike which killed Pakistani Taliban (TTP) leader Hakimullah Mehsud was particularly galling, according to Pakistani officials, because they'd received specific promises that the US would not carry out any strikes during the Pakistani peace talks.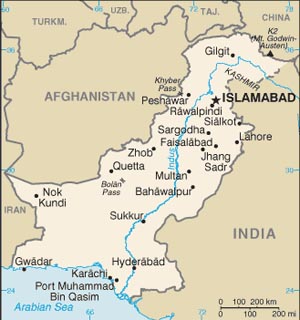 Shahbaz Sharif, the chief minister for Pakistan's Punjab Province and the younger brother of Prime Minister Nawaz Sharif says he was assured at "high levels" that there would be no drone strikes during the Sharif government's peace dialogue with the TTP.
The US State Department shrugged off the complaints, insisting that Pakistan's peace talks were an "internal matter" and unrelated to the drone strike, even though it targeted Hakimullah and other leaders of the group Pakistan is trying to negotiate with.
The State Department statement urged those questioning their position to ask the Pakistani government for "further details." Pakistan's government has condemned the strike, saying the US "murdered" the peace talks and that not only had the strike killed the 25 people it hit, but would be responsible for future deaths coming from the lack of a peace deal.
The TTP had conditioned the talks on the end of US drone strikes, and its interim leadership has backed out of the talks for the time being, saying that they can't negotiated a lasting peace with "US slaves" in the current government.
Hakimullah took over the TTP in 2009, after a drone strike killed Baitullah Mehsud. Hakimullah proved a much more aggressive leader than the sickly Baitullah, expanding the TTP far outside of Pakistan's tribal areas. Asmatullah Bhittani is the interim leader now, with many seeing Khalid Sajna as likely to eventually be appointed the permanent leader.
Whoever takes over the reins, however, the peace process was likely dealt a mortal blow, at least for the time being, and Pakistani security forces remain on high alert pending retaliation.