Logar Provincial Governor Arsallah Jamal was assassinated today in the provincial capital city of Puli Alam, as he was delivering a speech in the mosque to commemorate Eid al-Adha.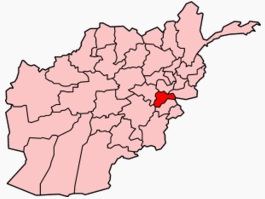 During the speech, a bomb planted inside of the microphone Jamal was speaking into detonated, killing him and wounding 15 other people. There has been no claim of responsibility yet, but it is presumably a Taliban strike.
Jamal was seen as a particularly close ally of President Hamid Karzai, who condemned the attack as a violation of Islam, and the work of "terrorists and Taliban."
Jamal is the highest profile Afghan government figure killed so far this year, and the fact that Jamal was the only person slain suggests he was almost certainly being targeted directly.