During her Friday meeting with President Obama and First Lady Michelle Obama, Pakistani Nobel Peace Prize nominee Malala Yousafzai confronted the president about ongoing US drone strikes against Pakistan.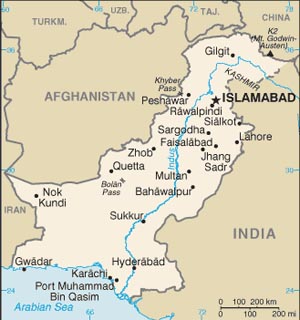 Malala said she "expressed my concerns that drone attacks are fueling terrorism. Innocent victims are killed in these acts, and they lead to resentment among the Pakistani people."
That fact was conspicuously absent from the White House statements on the meeting, which portrayed it as beginning and ending with a call for more support for education. Malala has been pushing education as a top priority, but the drone strikes have played a major factor in garnering sympathy for Taliban factions across the tribal areas, and those factions have launched anti-education strikes across the nation.
The issue of drones, and especially of the civilian deaths they have caused, has been a thorny one for the Obama Administration, which continues to insist in vague terms that they are "legal" and disputing the claims of civilian deaths, while refusing to offer any real details to support their position.
Malala also hit out at charges from the Taliban that she is "a Westerner now" insisting that she is a proud Pakistan and that education is neither a Western nor Eastern ideal.