US drones fired four missiles at a house in North Waziristan Agency, along the Afghan border, this afternoon. The strikes destroyed the house and killed seven people within, wounding two others.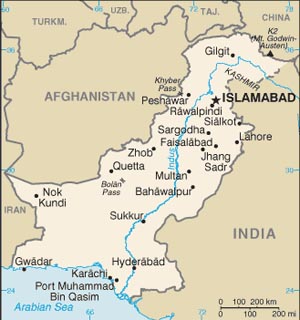 As with most US strikes, none of the slain were identified, but all were dubbed "suspects" in preliminary reports. It was the 19th US drone strike against Pakistan in 2013.
The strike spawned angry condemnation from the Pakistani Foreign Office which reiterated its opposition to the strikes, saying that they are a violation of Pakistani sovereignty. The nation has threatened to approach the United Nations to complain about the US attacks.
The timing of today's attack is particularly galling, coming just hours after a suicide bombing in Peshawar by a group which said it would target non-Muslims if the drones didn't stop. The US, in the end, has no intention of stopping the strikes.