Al-Shabaab has released the names of the attackers in the weekend mall siege in Nairobi, Kenya, and they include at least six Americans, two from Minnesota, one from Kansas City, as well as one each from Maine, Illinois, and Arizona.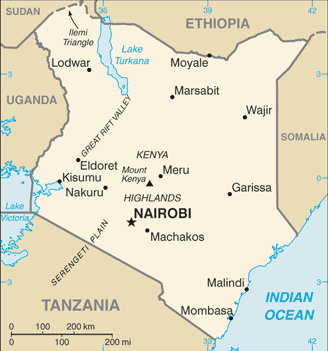 The attackers sparked a two-day hostage crisis at the upscale Westgate Mall which has killed at least 68 and has fueled concerns about al-Shabaab's revitalization in the region, despite many, many times when they were predicted to be on the verge of defeat. The attack is believed to be retaliation against Kenya for its military operations in southern Somalia.
Though the group's rank-and-file are overwhelmingly Somalis, the attackers were predominantly ethnic Somalis from overseas, and mainly Western countries including not only the Americans, but Canadians, English, Swedish and Finnish citizens.
And of course that's got Rep. Peter King (R – NY) all fired up about ethnic Somalis again, urging the FBI and local police departments across the US to keep a careful eye on "Somali-American communities" for possible follow-up strikes.
King's been after Somali-Americans for years, claiming they are potential threats to national security and holding Congressional hearings on the "risks" posed by them and other religious minorities.