NSA surveillance is a big deal in a lot of countries, but few more than Brazil, where media outlets have covered the spying intensively, and detailed US surveillance of government leaders as well as espionage against major Brazilian companies.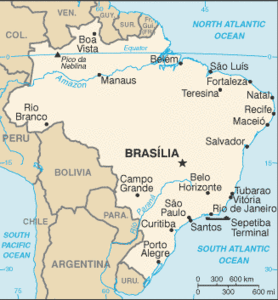 The diplomatic fallout for the US was already significant, but is getting worse, as Brazil has announced that they are cancelling a planned state visit by President Dilma Rousseff to the White House.
Brazilian officials say that the move was the response to their annoyance with the Obama Administration's responses to their complaints about the NSA. The administration says the move was simply meant to "avoid controversy."
Rousseff's office has been intensely critical of the NSA surveillance, dubbing it a violation of national sovereignty, and had previously warned the US that the visit could be shelved if they didn't provide suitable explanations for the NSA's misdeeds. Needless to say, they didn't.