Russian newspaper Kommersant's claim that President Vladimir Putin has agreed to sell S-300 anti-aircraft missiles to Iran has been disputed by Putin's office, with officials saying there are not such plans at this time.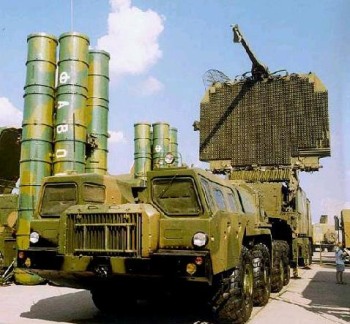 The reports claimed that Russia had agreed to supply Iran with five batteries for $800 million in return for their abandoning ongoing lawsuits over Russia breaching a past contract to supply an older version of the S-300 to them.
Russia signed a deal to supply those missiles in 2007, but announced in mid-2010 that they couldn't deliver them because of UN Security Council sanctions. Iran had been trying to buy the missiles to protect its civilian nuclear program.
The Putin government's statement insisted that the report was entirely untrue, and it was unclear how the false report managed to emerge in the first place, since it cited unnamed Kremlin officials.