Officials discussing the ongoing war in Afghanistan, now in its 12th year, issued several statements on the conflict today, expressing concern that as the usual summer fighting season winds down in Afghanistan even more major attacks are to be expected.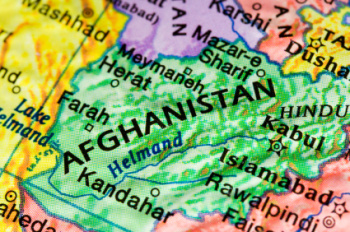 "We're expecting a spike in violence," confirmed Maj. Gen. James McConville. The major violence in Afghanistan right now is only part of the story though, as military officials try to lay the groundwork for a protracted deployment beyond the end of 2014.
Gen. Joseph Dunford, the commander in Afghanistan right now, insisted that the whole future of Afghanistan depended on keeping US troops in the nation in 2015 and beyond, saying that a deal with the Afghan government on a "sustained" presence would come soon.
Dunford deferred on the question of numbers, but he and other military leaders are seen advocating many more troops than President Obama had initially envisioned, with a 7,000 troop plan potentially being doubled or tripled.
Former NATO commander Admiral James Stavridis was more willing to go public with a number, however, saying he believes at least 15,000 troops were needed and that the US needs to make a commitment immediately.