Any good will Israel gained through the release of 26 Palestinian detainees today was immediately burned through by the government, as they announced yet more settlement expansions.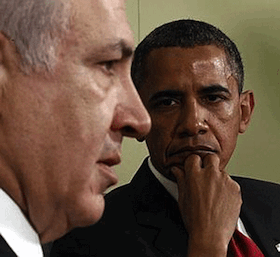 With the first of the new round of peace talks literally hours away, the Interior Ministry announced "final approval" for 900 new homes inside the settlement of Gilo, on the outskirts of occupied East Jerusalem.
The announcement, coming as officials hadn't even gotten done condemning the 1,200 new settlement units announced over the weekend, which had already put tomorrow's talks in serious doubt.
Secretary of State John Kerry rebuked the move in talks with Israeli Prime Minister Benjamin Netanyahu today, warning him that the moves violate the terms Israel agreed to for the new peace talks.
Kerry's comments appear to be the beginning and end of it as far as the US is concerned, however, as they insisted that they don't believe the announcements of such flagrant violations should have any impact on the talks themselves.