Another in a long line of incidents along the Line of Control between Pakistan and Indian Kashmir today saw five Indian soldiers killed in an ambush along the ever-disputed border.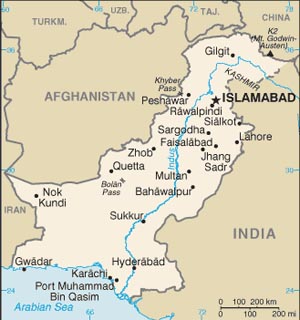 The incident, seen by some as retaliation for an abduction by Indian troops against Pakistani Kashmir, sets the stage for India's government to launch more cross-border raids to try to retain credibility ahead of next year's vote. It also likely ruins any chance of Pakistani PM Nawaz Sharif's plans for negotiations with India to get underway.
But even as Pakistan-India relations return to traditionally hostile levels, the incident and its repercussions could be felt far beyond bilateral relations, with concerns that this will have a major negative impact on peace talks in Afghanistan.
Afghanistan has been a wedge in relations between the two countries since the 2001 US invasion. India has sought to cultivate ties with Afghanistan, leaving Pakistan out a key regional ally and potentially surrounded by hostile forces in the event of the full-scale war. With Pakistan retaining major influence on the Taliban and India still holding Karzai's support, and Afghan-Taliban talks will likely end up a proxy for India-Pakistan talks, and will suffer the same fate.
Last 5 posts by Jason Ditz