Thursday claims of a rapprochement and a return to "full partnership" between the US and Pakistan may have been premature, it seems, as following Secretary of State John Kerry's departure, it was admitted that the US had threatened Prime Minister Nawaz Sharif.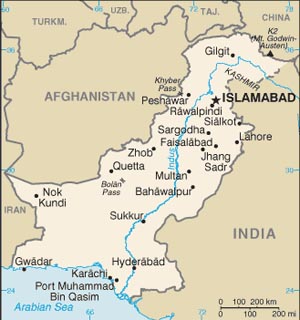 During the visit Kerry was presented with a "non-paper" reiterating Pakistan's standpoint that they need to complete the IP pipeline for natural gas from Iran to get a handle on the nation's crippling energy shortage. Sharif reported today that he was threatened with US sanctions if he dared to allow the pipeline's completion.
The US has repeatedly threatened Pakistan with sanctions over the IP pipeline, and insisted that if Pakistan agreed to scrap the idea the US would help with their energy shortage.
The pipeline has been under consideration for decades, and the US energy aid never seems to get delivered, though every time officials become resigned to having to revisit the IP pipeline, the US is remarkably quick with new threats.