Visiting Pakistan today and faced with criticism of the ongoing drone strikes against the nation's tribal areas, Secretary of State John Kerry expressed hope that the US attacks would end "very, very soon."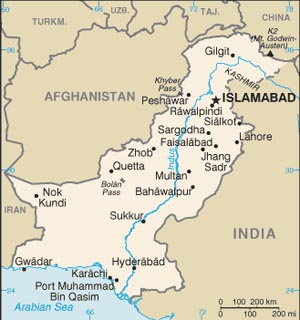 US drones have been a driving force in Pakistani politics, with this year's election focusing heavily on the Zardari government's inability to get the US to stop attacking. Prime Minister Sharif has promised to end the strikes, but so far they have only been slowed down somewhat.
Kerry's comments were well short of a real promise, saying only that he "thinks the president has a very real timeline," and that he is probably close to achieving his military goals in the strikes, and would presumably end them then.
US-Pakistan relations have dramatically worsened over the past two years, mostly because of US drone strikes. How long the rapprochement can last unless the drone halt is a real thing remains to be seen.