A US drone has killed at least eight people, dubbed "suspects" and reportedly including foreigners, after firing a pair of missiles against a house in the North Waziristan Agency of Pakistan.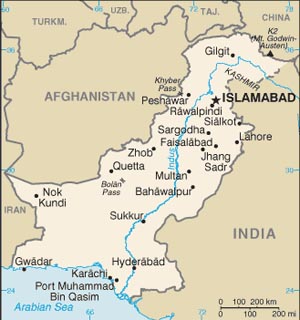 The house was in Miramshah and was attacked during Iftar dinner, the traditional breaking of the Ramadan fast immediately after sunset. The bodies were recovered after the drone left.
Local officials say they have no indication who any of the victims were, but that it is not unusual for militant factions to move into the mountainous suburb of Miramshah during the summer because of the seasonable weather.
US drone strikes have become a major issue in recent months in Pakistan, with huge opposition among Pakistani civilians and the incoming government promising to "revoke" the secret approval for the attacks. Since the attacks continue, it remains to be seen how or even if the Sharif government will react.