Yet another high profile assassination of a top opposition politician has put Tunisia's Islamist government in the spotlight in an extremely negative way, and has led to growing calls from secular opponents to resign and hold fresh elections.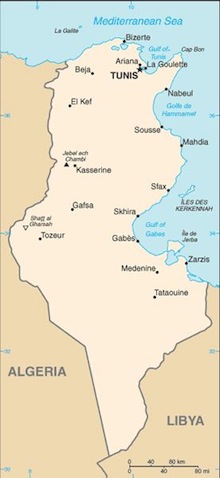 The assassination of Mohammed Brahimi led to complaints both of government ineffectiveness in security, and speculation that the Islamist Ennahda Party isn't interested in stopped attacks by Islamist militants on its political rivals.
The link between Brahimi's assassination and the February killing of Chokri Belaid aren't just coincidental, and the Interior Ministry says the evidence points to both opposition figures having been killed with the exact same gun.
Supporters of Ennahda are out in force today as well, condemning the calls for resignation and expressing concern that an Egypt-style coup may take place. Tunisia was the first "Arab Spring" nation, ousting Zine al-Abidine Ben Ali, and Ennahda, a Muslim Brotherhood-styled faction, won the elections.