In a move Israeli officials described as "retaliation" for the European Union's policy statement barring aid to illegal settlements in occupied territory, Israel has unilaterally blocked the EU from a large number of humanitarian endeavors in those territories.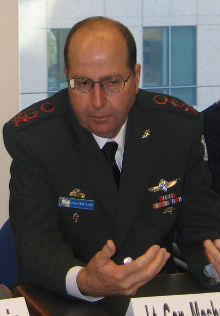 Israel apparently didn't inform Israel ahead of time on this, and the first indication that the policies were in place was when European aid workers attempted to enter the Gaza Strip and were told they wouldn't be allowed.
A spokeswoman for EU foreign minister Catherine Ashton says that EU officials in Israel are seeking "clarification" on exactly what the policy is, though anonymous Israeli sources were bragging about the moves as punishment for EU "bias."
EU officials insist that their recent publication of "guidelines" on settlements in occupied Palestine didn't actually change policy at all, and simply sought to give EU companies a straightforward answer on the rules against supporting unlawful activity.