Egypt's military chief and de facto junta head Gen. Abdel-Fattah El-Sissi has urged supporters to hold "mass demonstrations" in favor of this month's coup, and to show the world they support the military's moves against the ousted government, which they dubbed "terrorists."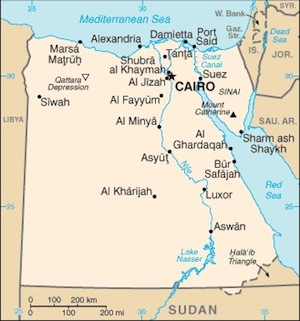 Sissi was the defense minister for the elected government, but had been working for months with US-funded "liberal" factions to give the appearance of huge opposition to Morsi's government, and carried out a quick military coup, detaining the rest of the cabinet, in early July.
Supporters of Morsi, who is still being held incommunicado by the military, are planning more rallies to protest the return to military rule, but Sissi and other officials in the new junta are promising harsh crackdowns on them.
General Prosecutor Hisham Barakat has ordered the arrest of protest leaders for "damaging the public interest," while Sissi has authorized Egypt's notoriously brutal police to take any action they see fit to fight the "terrorism" of Morsi supporters.