Unidentified gunmen have attacked protesters at Cairo rallies for the past two days, leaving at least 11 people killed and a large number of others wounded. The protesters, supporters of ousted President Mohamed Morsi, have promised to continue their demonstrations until he is released and the military junta steps down.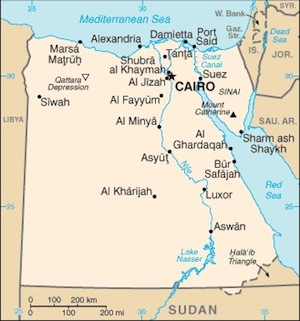 Clashes have been frequent in Egypt, as protesters against the coup have regularly found themselves having down groups of junta supporters. The last two days have seen that violence step up from fist-fights to shootings, with reports of snipers on the rooftops targeting the crowds.
Since the July 3 coup, over 100 people have been killed during demonstrations, with the bulk of them killed in a July 8 military attack on a sit-in near Republican Guard headquarters, which killed 55. The military insisted they killed the protesters in "self-defense" and have vowed to charge protest leaders with "incitement."
All of this is part of a trend back to the authoritarian days in Egypt, with the military brooking no dissent and Al-Jazeera, the popular regional news broadcaster, accusing the new junta of a campaign of intimidation against its staff for being perceived as too friendly to the Morsi government.