17-year-old Mahsun Ertugrul is the latest casualty of Syria's Civil War, killed despite not even being in Syria at the time. Ertugrul was killed by a stray bullet from the Syrian side of the border, one of several that crossed during a clash near the border.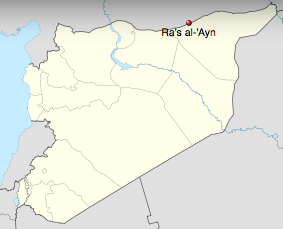 The fighting was reportedly between Jabhat al-Nusra and a faction of Kurdish fighters over the key Ras al-Ayn crossing into Ceylanpinar. 11 were killed in the fighting inside Syria. Two other Turkish civilians were reported wounded by the bullets.
Locals in the Turkish town of Ceylanpinar have reportedly been avoiding going outside because of the nearby clashes, though some turned out to try to prevent al-Nusra fighters from being brought into the local hospital for treatment.
Though the Turkish government openly supports the rebels, many locals, particularly in southern Turkey oppose this policy and are angry at the spillover violence from Syria's Civil War, believing the Erdogan government's support for the rebels risks leaving them with instability along the border for a long time to come.