Egypt's military has ordered a large number of tanks massed in the Sinai Peninsula along the border with the Gaza Strip, a move which locals say is unprecedented in recent memory.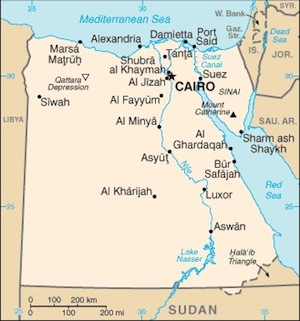 Under treaty, Egypt is obliged to coordinate any military operations in Sinai with Israel's government, but it is unclear if this actually happened, and the speculation is that the deployment aims to prevent Hamas from aiding Egypt's civilian government.
That makes the timing of the deployment particularly grim, as the military is openly threatening to launch a coup within the next 48 hours if President Mohammed Morsi doesn't placate the opposition protesters taking to the streets in Cairo.
Virtually the entire modern history of Egypt is one of military rule, from the 1952 military coup that ended the monarchy though the 2011 revolution that ousted Hosni Mubarak. Even after Mubarak, a military junta effectively ran the country through the mid-2012 election of Morsi, and has been looming over his shoulder since.