The NSA's PRISM surveillance scheme kicked off in 2007, when Microsoft joined. The second company on board was Yahoo, in 2008, but they didn't come along quietly, the FISA courts have finally admitted.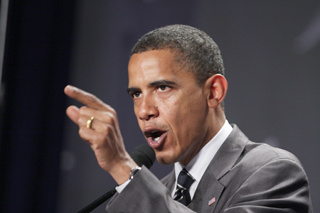 The FISA courts have finally declassified some minor details of an early 2008 lawsuit brought by Yahoo, which was resisting the demand to join PRISM. A heavily redacted version of the ruling was leaked in 2009, dismissing the complaints as "overblown" and claiming the NSA's promises not to abuse the system made their opposition moot.
The ruling was far from moot, however, and it is being reported that the NSA used the ruling to coerce other companies into going along with PRISM without objections, warning that they would just lose like Yahoo did.
Yahoo fought for the revelation of the slightly less redacted version that confirmed it was them that battled PRISM. Even though they lost and ultimately gave in, the revelation may be a valuable form of damage control as users flock to services not provided by the "PRISM Nine," though Yahoo's opposition to the scheme won't change the reality that they are presently stuck in it, and data on Yahoo servers are less secure as a result.