The hotly anticipated "June 30" demonstrations against President Mohammad Morsi began today in Egypt, with the first day of a planned weekend of rallies every bit as violent as feared, and top religious leaders warning the nation could be on the cusp of civil war.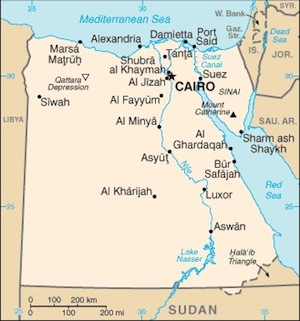 That may be an overstatement, but three people were killed today and hundreds of others wounded as pro and anti Morsi demonstrators clashed with one another across the nation.
The UN, European Union and United States have all issued calls for "restraint" from both sides, as anti-government protesters sacked and burned several offices of the ruling Muslim Brotherhood.
Government leaders have accused the pro-West opposition factions of hiring "thugs" to instigate violence in hopes of convincing the military to launch a coup to restore order. So far the military remains on hand, reinforced, but not directly involved in the fighting.